Taos Pueblo is currently
CLOSED until further notice. 
Taos Pueblo is observing the CDC Guidelines for the current Coronavirus Disease (COVID-19).  We must all take the precautions to ensure the safety of our community and loved ones. We are asking all visitors to refrain from attempting to visit Taos Pueblo as you will not be allowed near or in sight of the village area.  We understand the challenges that have come about with this virus and the tourism industry, but we want to make sure our community and visitors are safe and sound.  THANK YOU for your understanding and cooperation. 
TAOS PUEBLO COLLECTIVE: ARTS & CRAFTS • INFORMATION
Visit Taos Visitor Center for Taos Pueblo Art.  Artists from the community have relocated while the pueblo is closed. Come by the Taos Visitor Center, pick up information and buy from artists. 
OPEN Tuesday- Friday 10 am – 5 pm
Located at Taos Visitor Center 1201 Paseo Del Pueblo Sur Taos, NM 87571 • 575.758.3873
Welcome to our home
Over 1,000 years of Tradition 
We are a living Native American community. The multi-storied adobe buildings have been continuously inhabited for over 1000 years. We welcome you to visit our village when you travel to Northern New Mexico.
HOURS/RATES
Taos Pueblo Hours:
Monday – Saturday 8:00AM – 4:00PM
Sunday – 8:30AM – 4:00PM
Please visit EVENTS page for Calendar updates
---
Admission:
Adults: $16 per person
Groups (8 or more Adults): $14 per person
Seniors: $14 per person
Students: $14 per person
Children 10 and under: Free
Photography:
Rules and regulations apply, all photos are for personal use only. Commercial, documentary, educational and/or artist renderings MUST have prior approval and all fees apply inquire within the Tourism Office.
NO PHOTOS OF TRIBAL MEMBERS WITHOUT PERMISSION.

---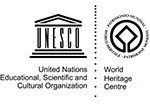 Taos Pueblo is the only living Native American community designated both a World Heritage Site by UNESCO and a National Historic Landmark.
---